Situated in the heart of the Tyrolean Alps, Ischgl in Austria, is known for its stunning landscape, charming alpine chalets and world-class skiing. However, there's more to this enchanting destination than just winter sports. In recent years, Ischgl has embraced a new wave of eco-friendly adventure sports, and one of the most exciting events on its calendar is the E-Bike World Championship.
The popularity of electric bikes, or e-bikes, has surged in recent years, with riders of all ages and skill levels discovering the joys of assisted pedalling – particularly for tackling the steepest of alpine slopes. The E-Bike World Championship in Ischgl is a multi-day event that includes various categories, ensuring that riders of all levels can join in the excitement.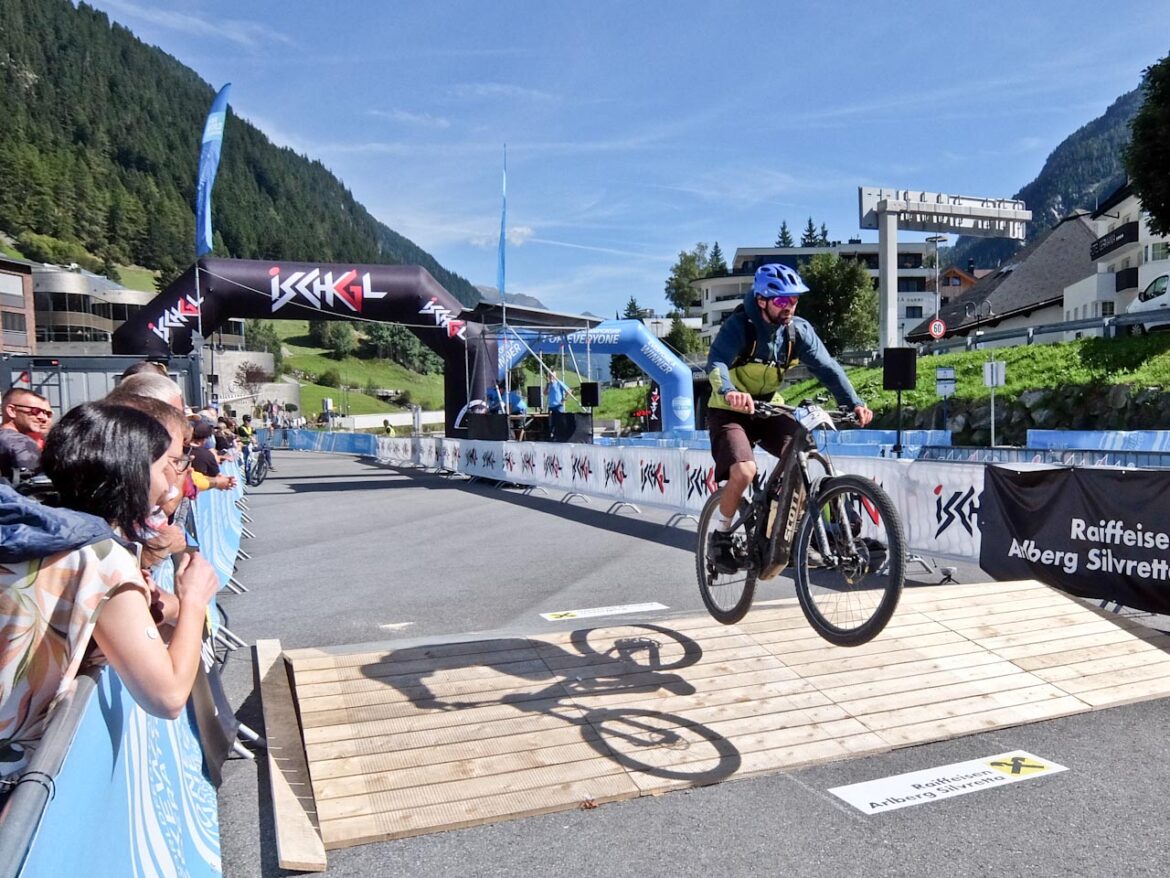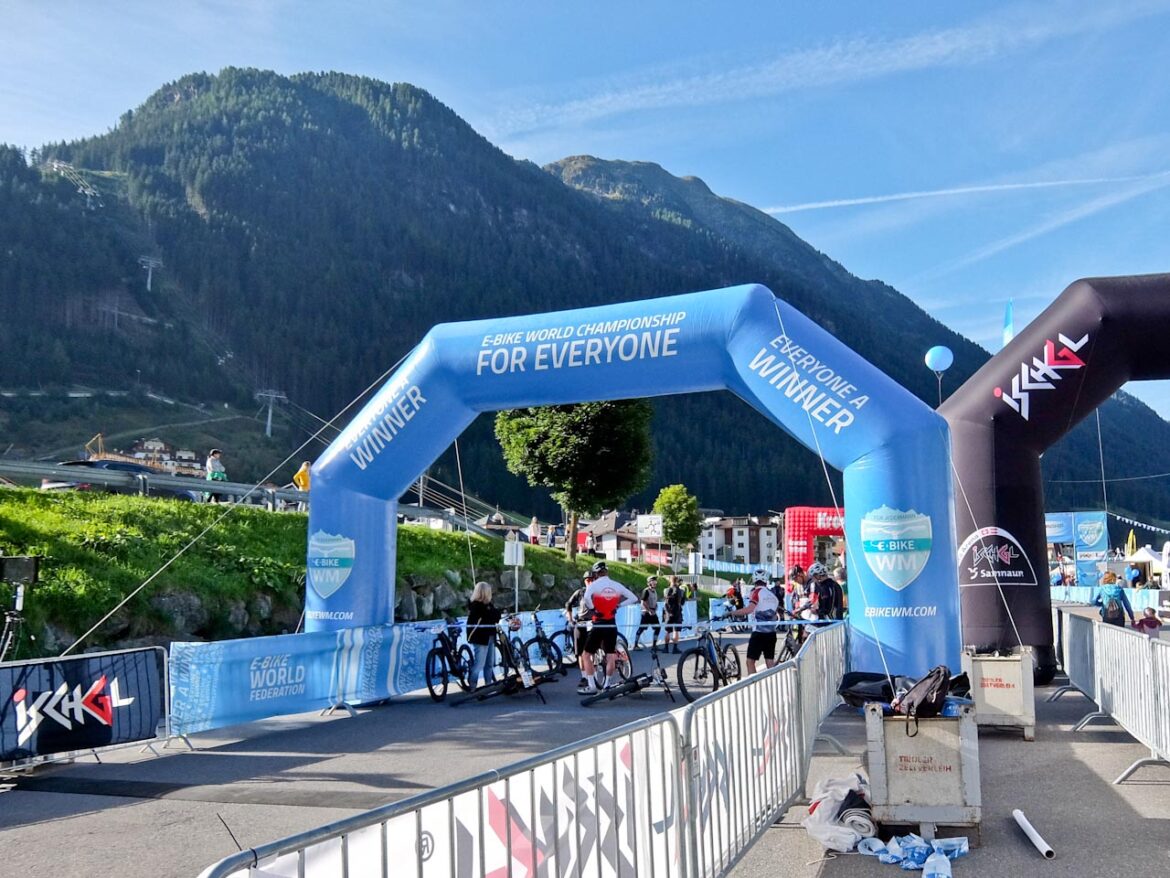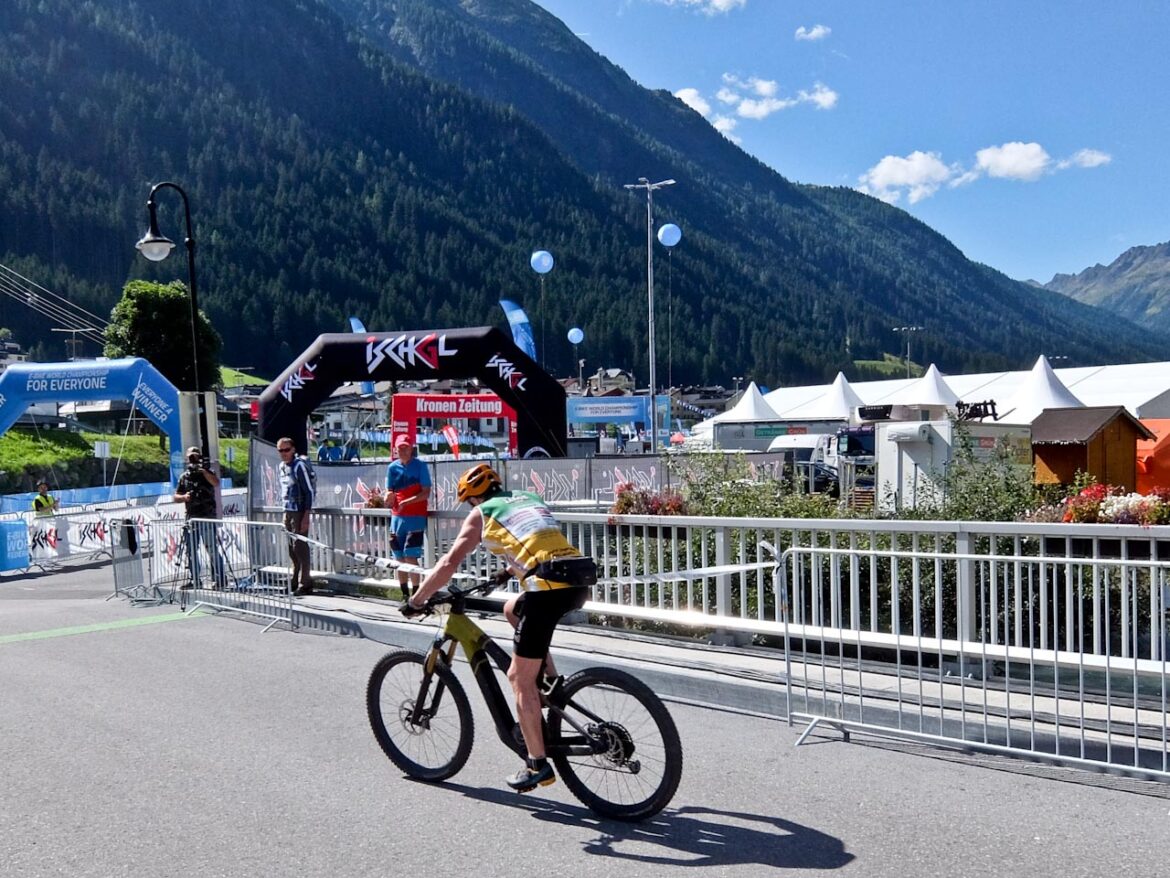 I'm offered the chance to complete in the EVERYONE class but choose to watch it from the sidelines. Instead I get my own guide who leads me round some of the slopes. Even better, we take our bikes as far as we dare and then hike to the summits on foot.
Day 1 Ischgl to Rauher Kopf – 7 hours
Early morning mist greets us as we set out up the valley. The trail is first asphalt, then dirt and climbs gently to the village of Mathon at 1454m.   We cross the river and start ascending through the forest in a series of switchbacks.
It's steep in places and I'm glad for the electrical assistance – the trick is to make sure that you're in a low enough gear for the motor to kick in. After 40 minutes we've reached Larein Alpe at 1,850 m and abandon our bikes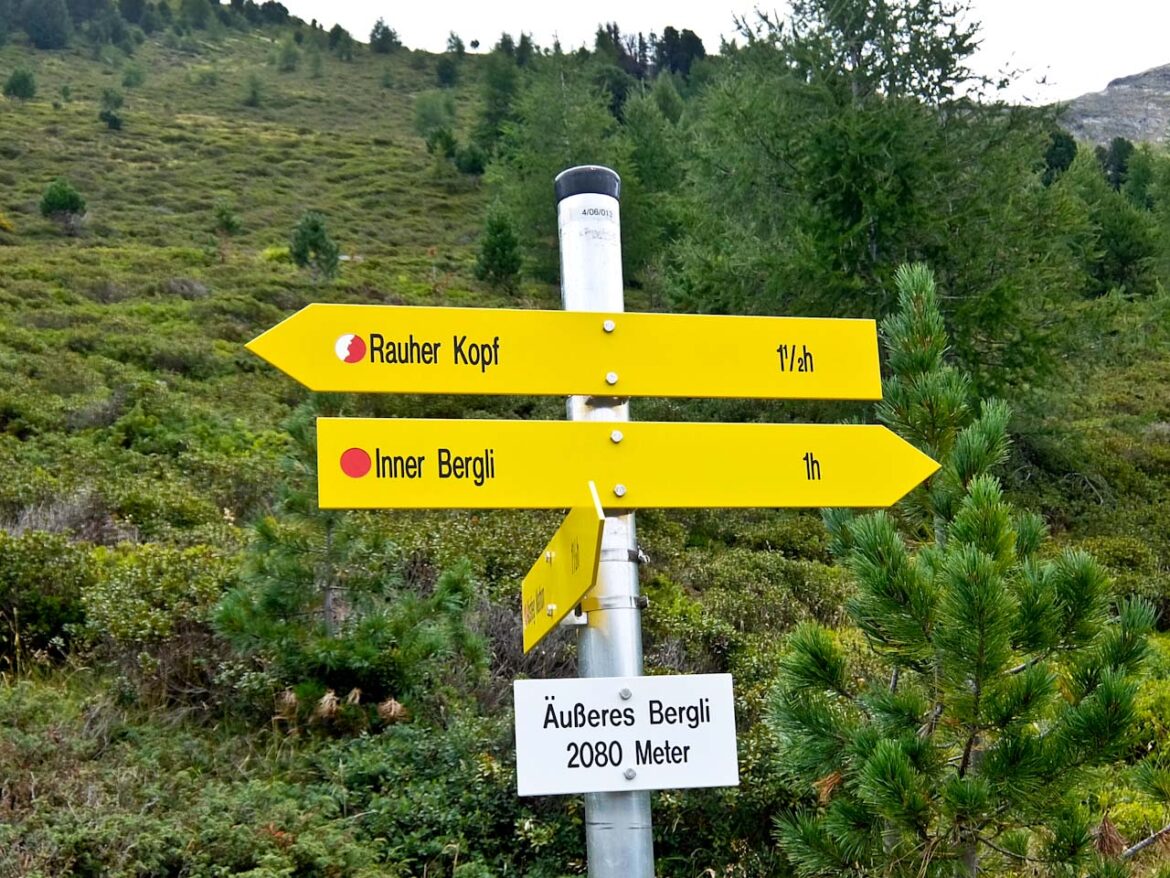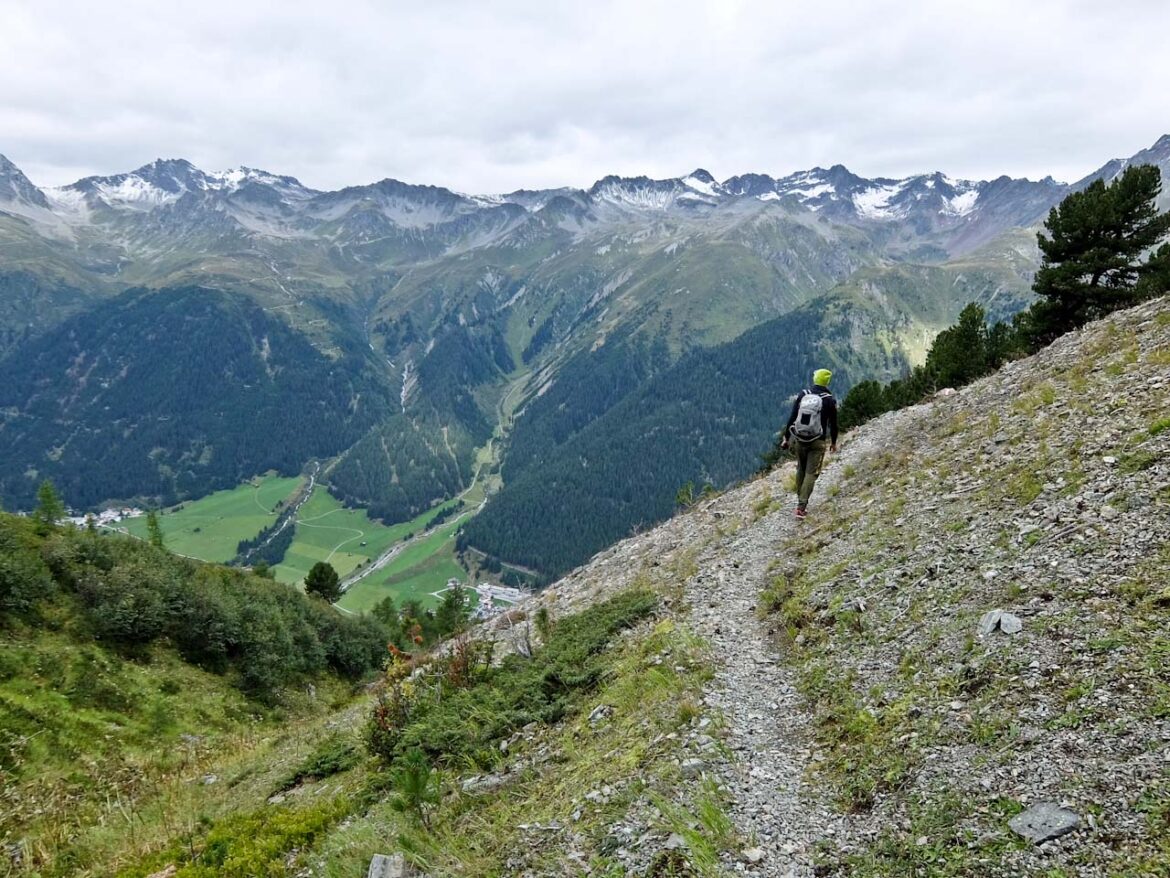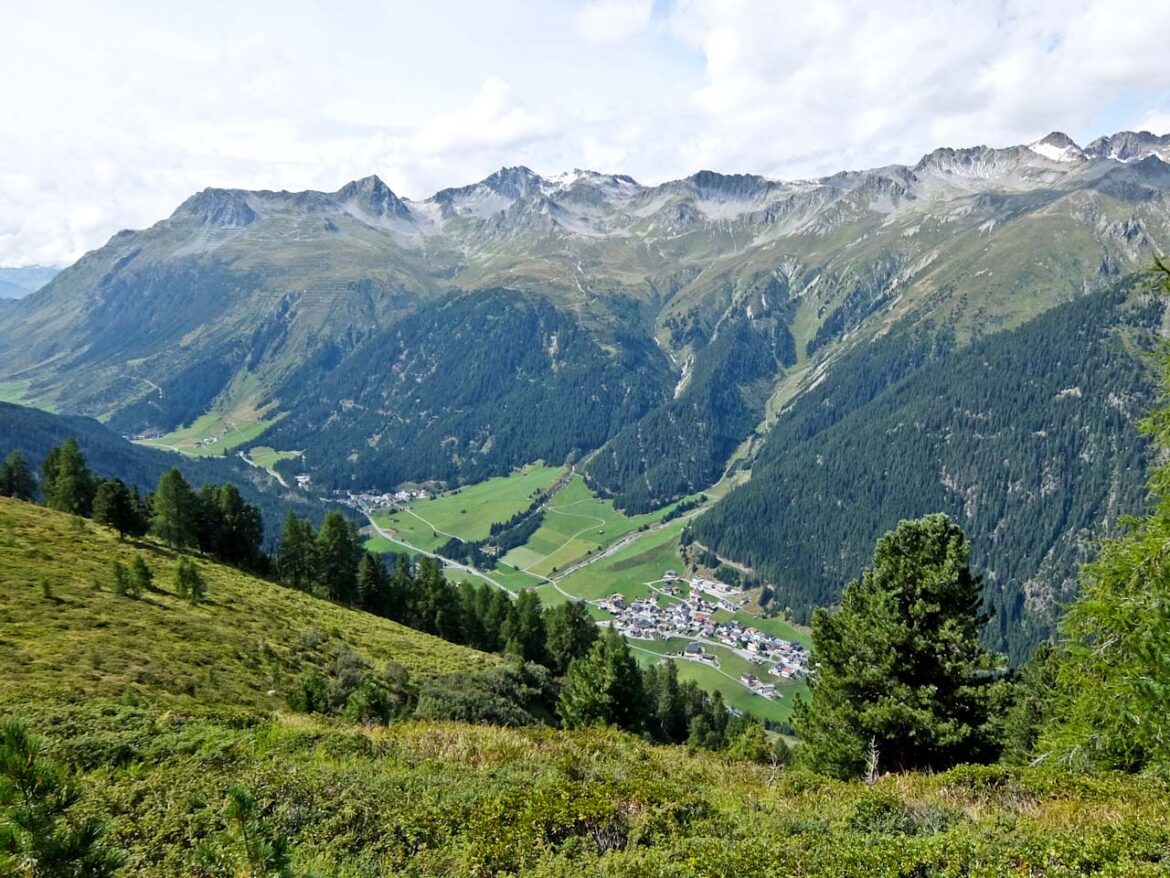 It's now a long traverse on foot across the side of the valley, first level and then climbing steeply. Initially there's forest but we're soon above the treeline and are rewarded with magnificent views of the Silvretta mountain range, still with a dusting of snow.
It's a fairly tough walk and I pick wild blueberries on the way for extra energy. After two hours, there's a final push to the summit of Rauher Kopf at 2478m. The top is marked with a cross and we can see Ischgl laid out in the valley below.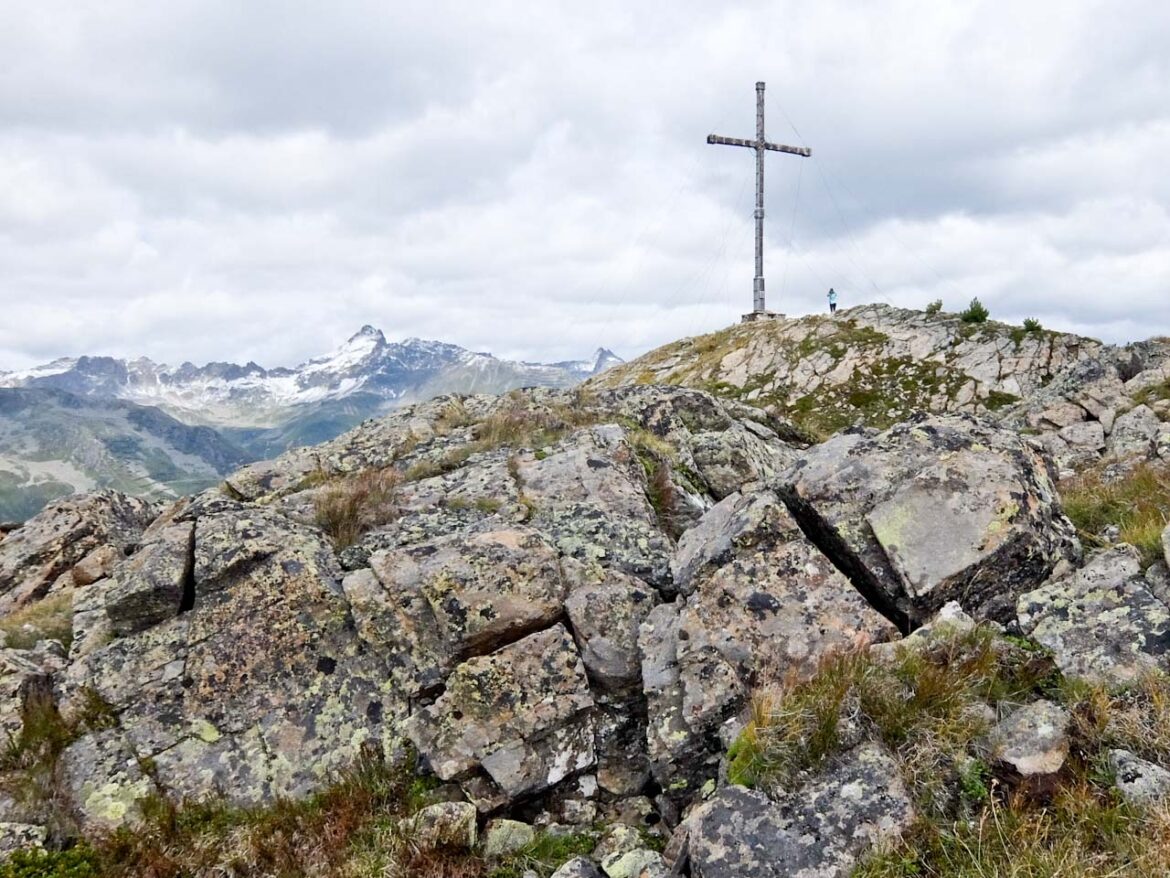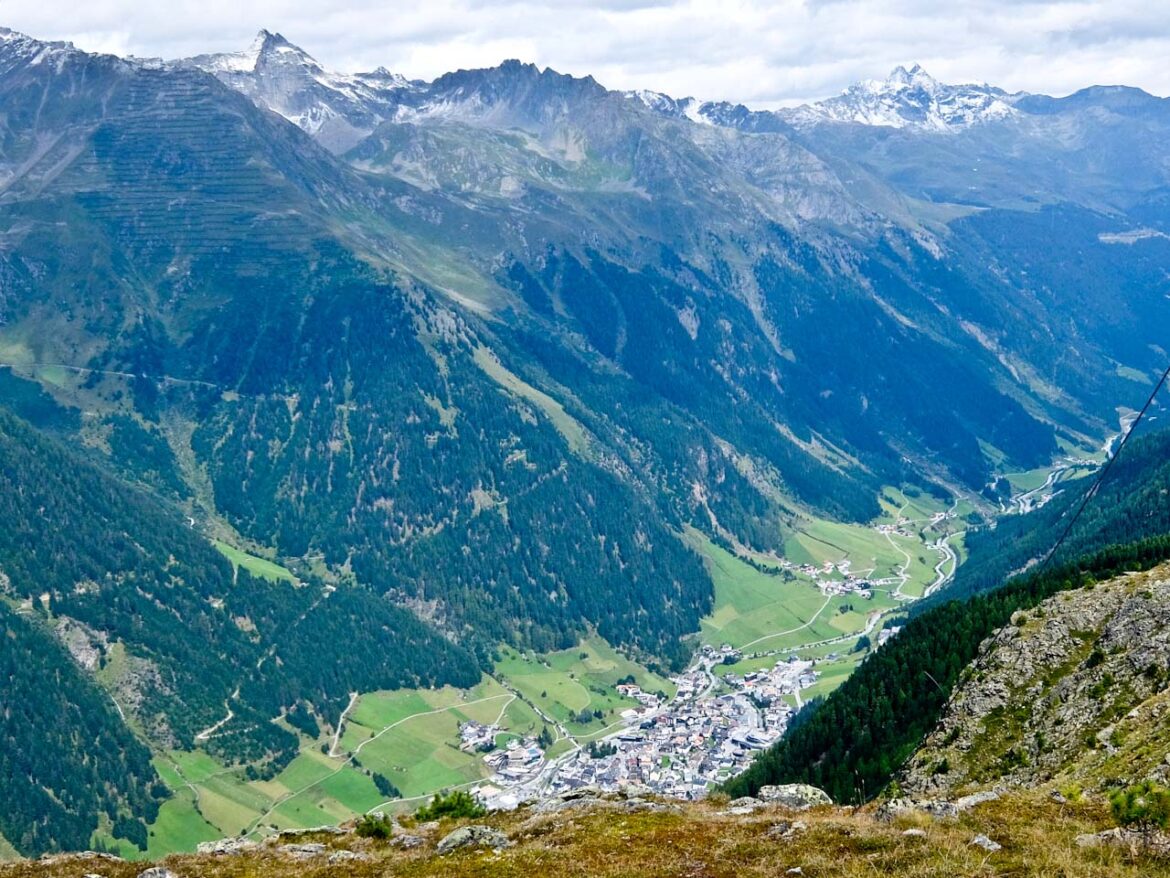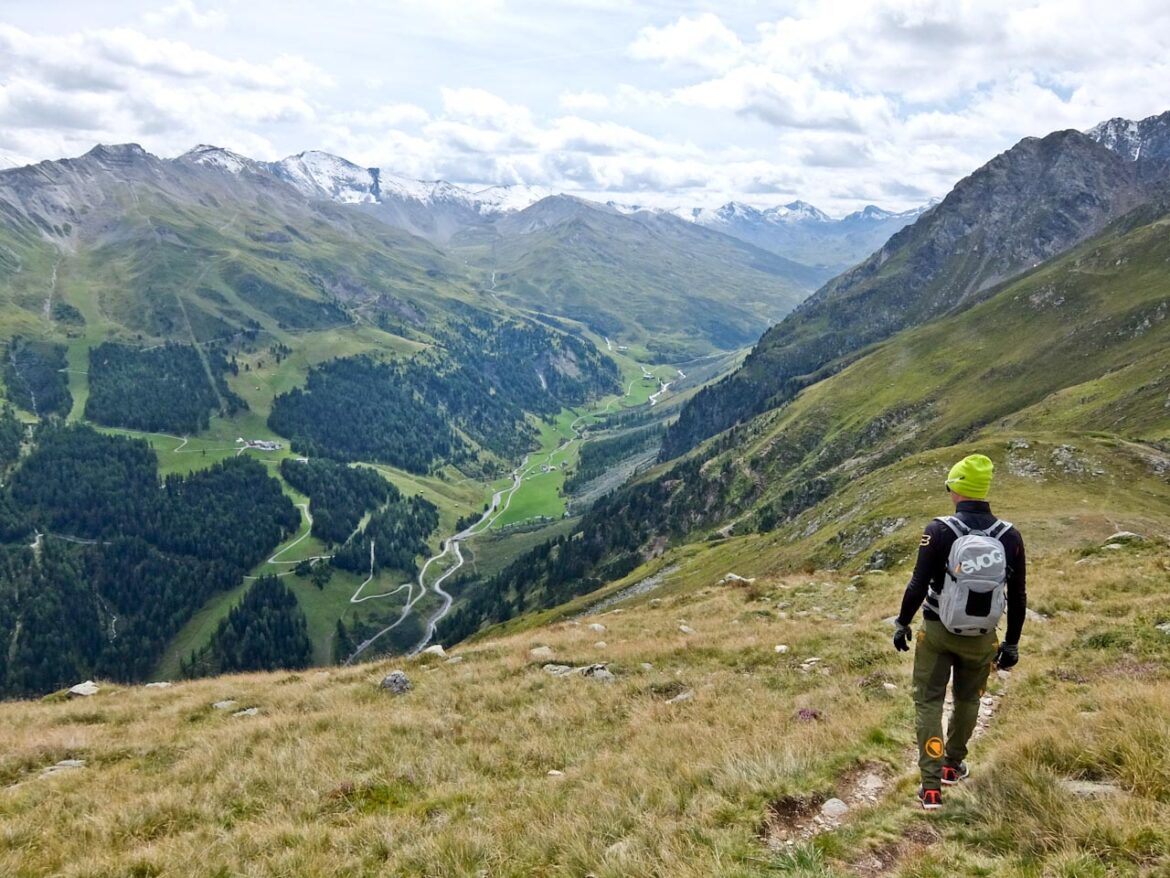 We retrace our steps and pick up our bikes. There's an option to divert to see the Berglisee but I've had enough for one day, so we cycle back down. The downhill requires extreme concentration as any tumble could spell disaster. From the valley floor, it's a short ride to a fish lunch at the Wildererhütte between Mathon and Ischgl.
Day 2 Ischgl to Hohe Köpfe – 5 hours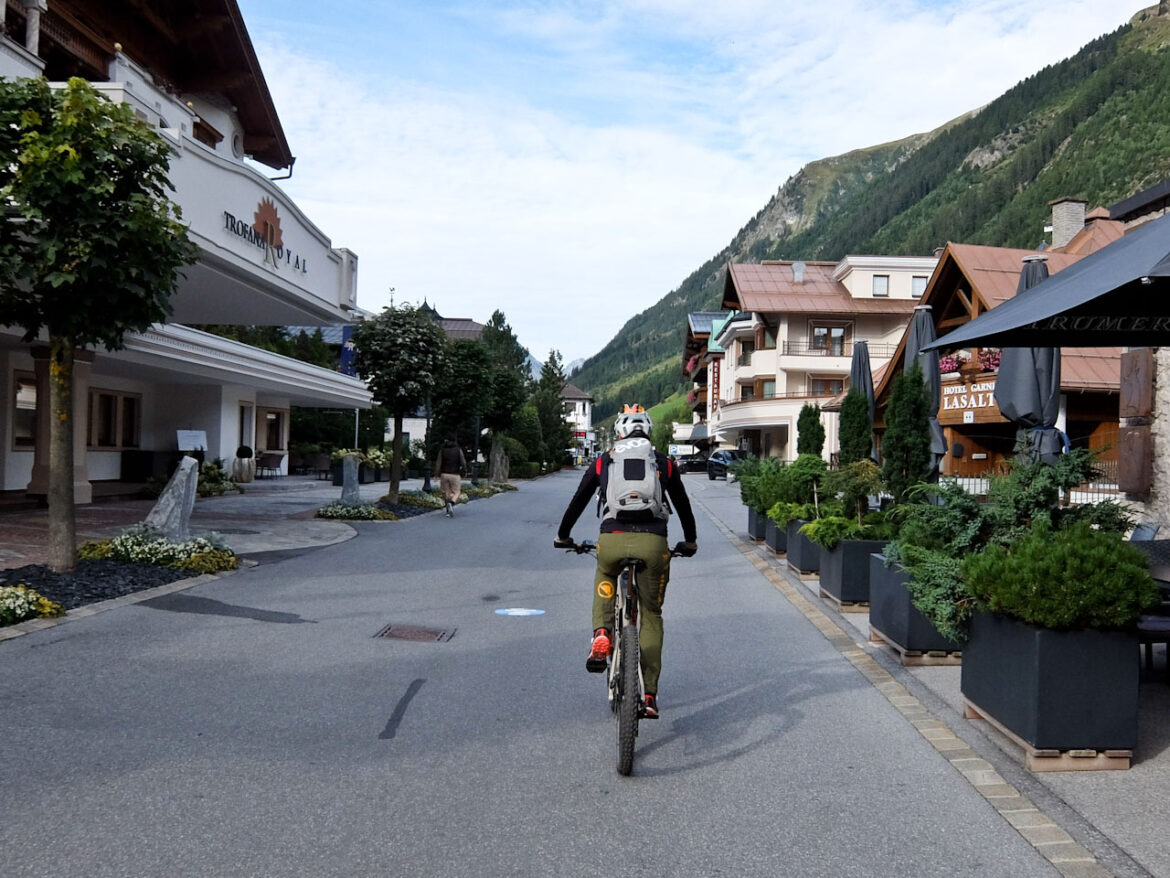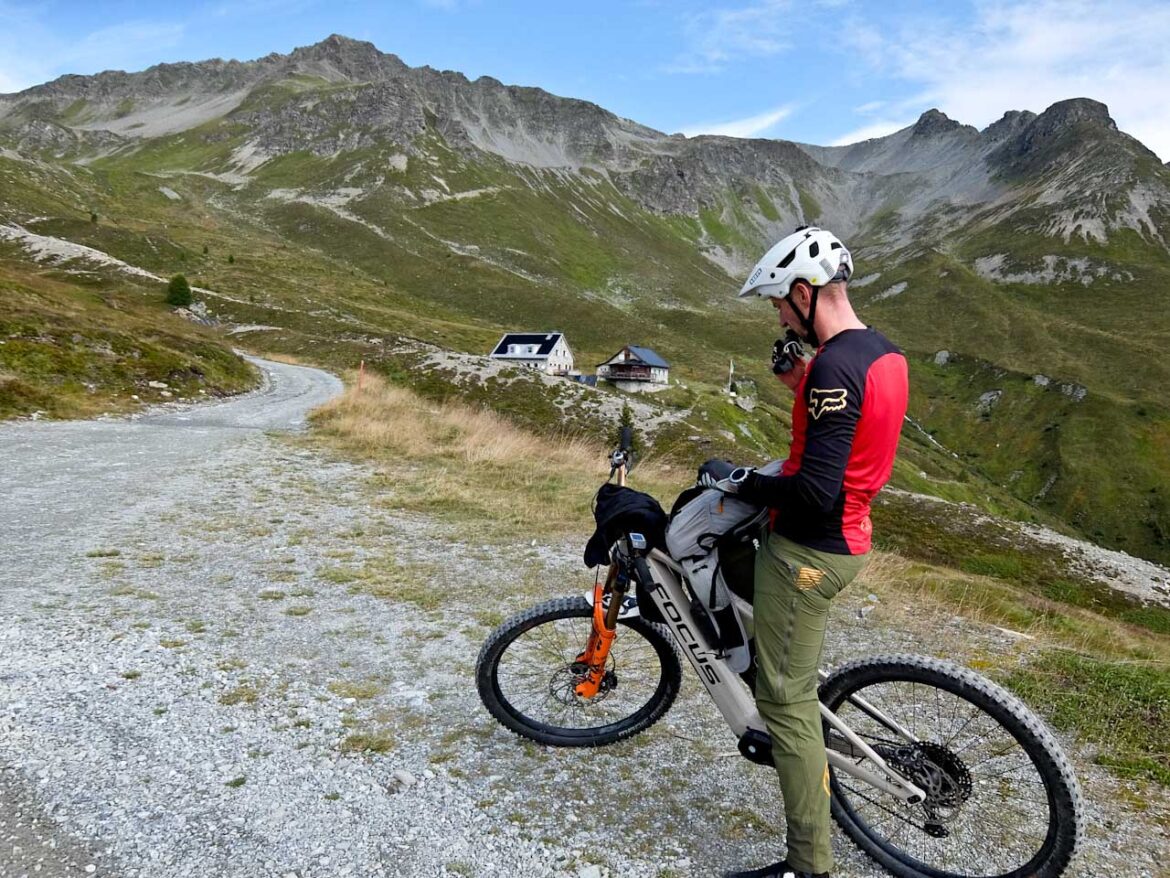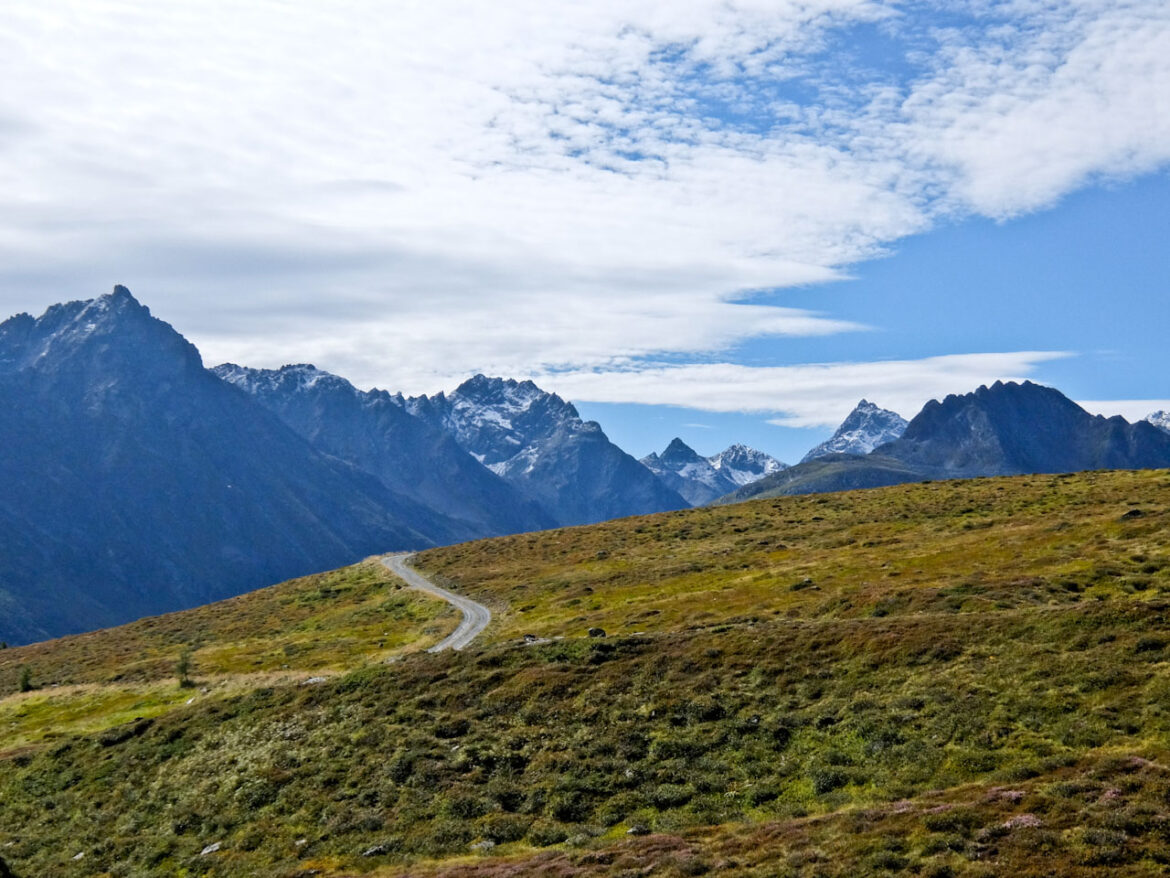 The day dawns bright and sunny and I'm still aching from yesterday's exertions. We follow the same route up the valley, along the edge of the forest, but don't cross the river at Mathon. Instead we carry on past Preserau to Valzur where the track climbs in a series of wide hairpins.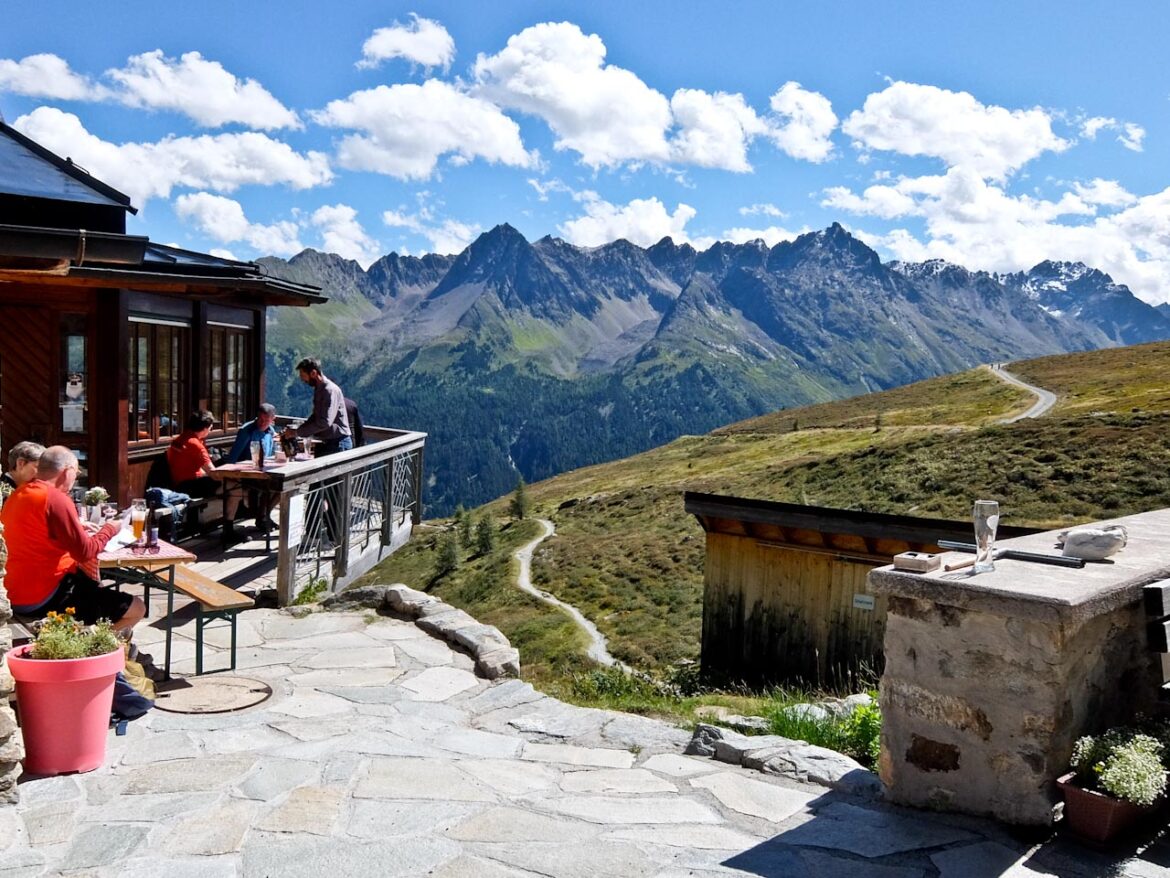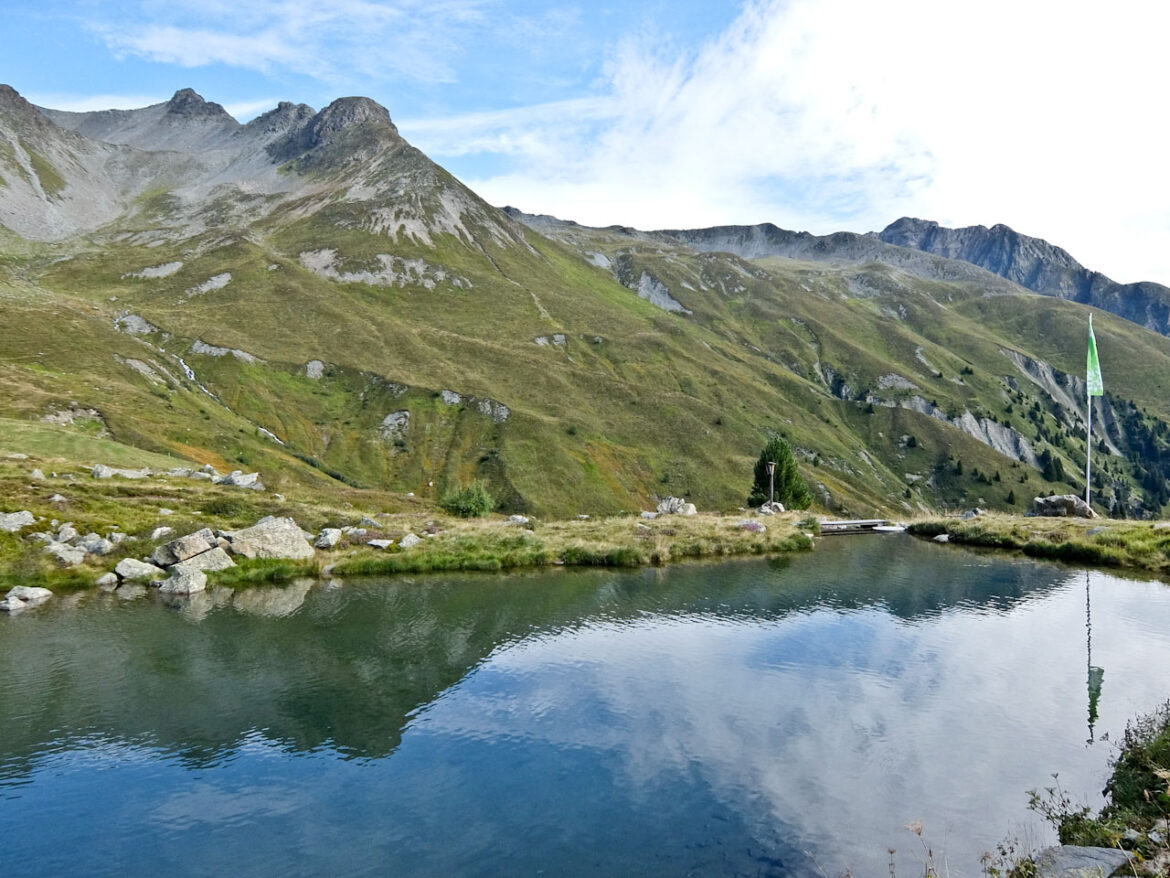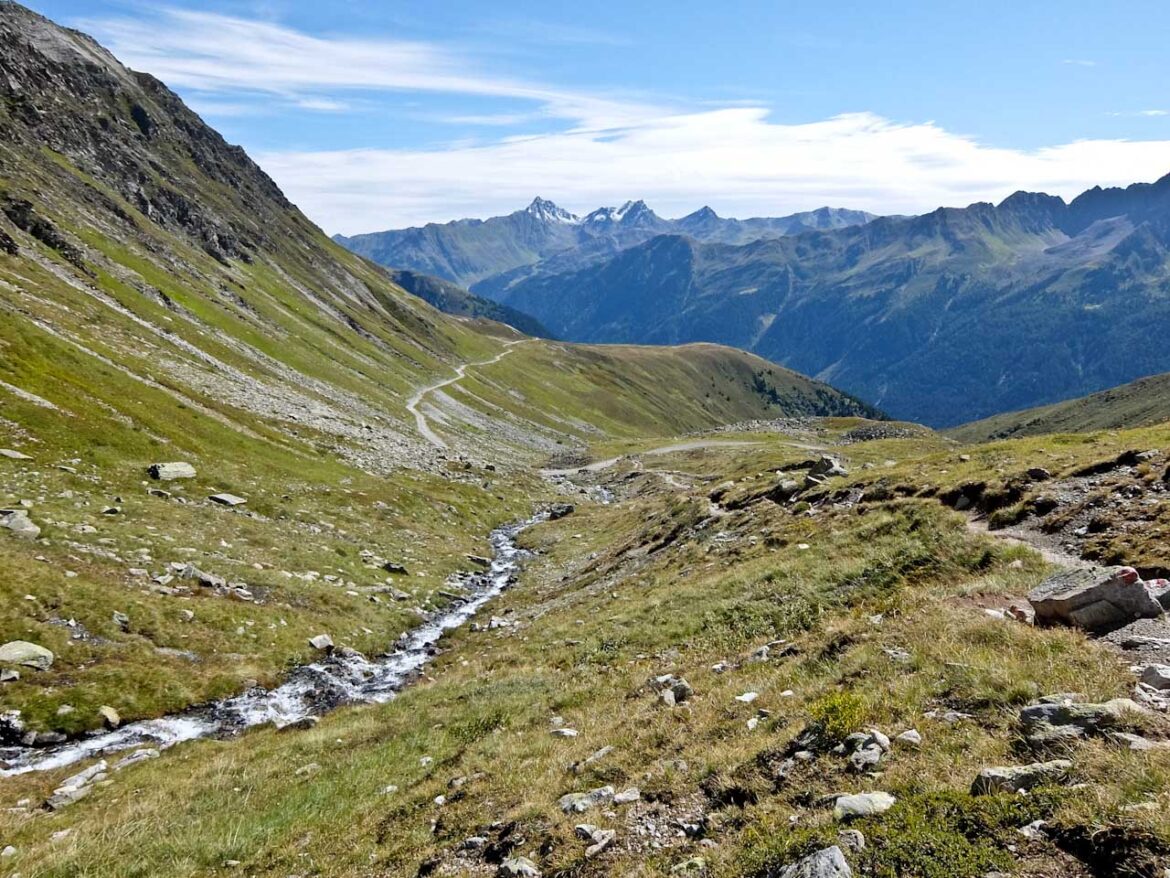 We reach the Friedrichshafener Hütte at 2,138 m and stop for a coffee and a rest. The refuge sits next to a small lake and offers a fantastic view of the Silvretta and the imposing Fluchthorn. From here we cycle up another 150m before ditching our bikes. Then it's a hard foot slog ever upwards following the Georg Prasser path to a couple of mountain lakes. These form the Brüllersee, at 2490m, and the snow covered peaks are reflected in the waters.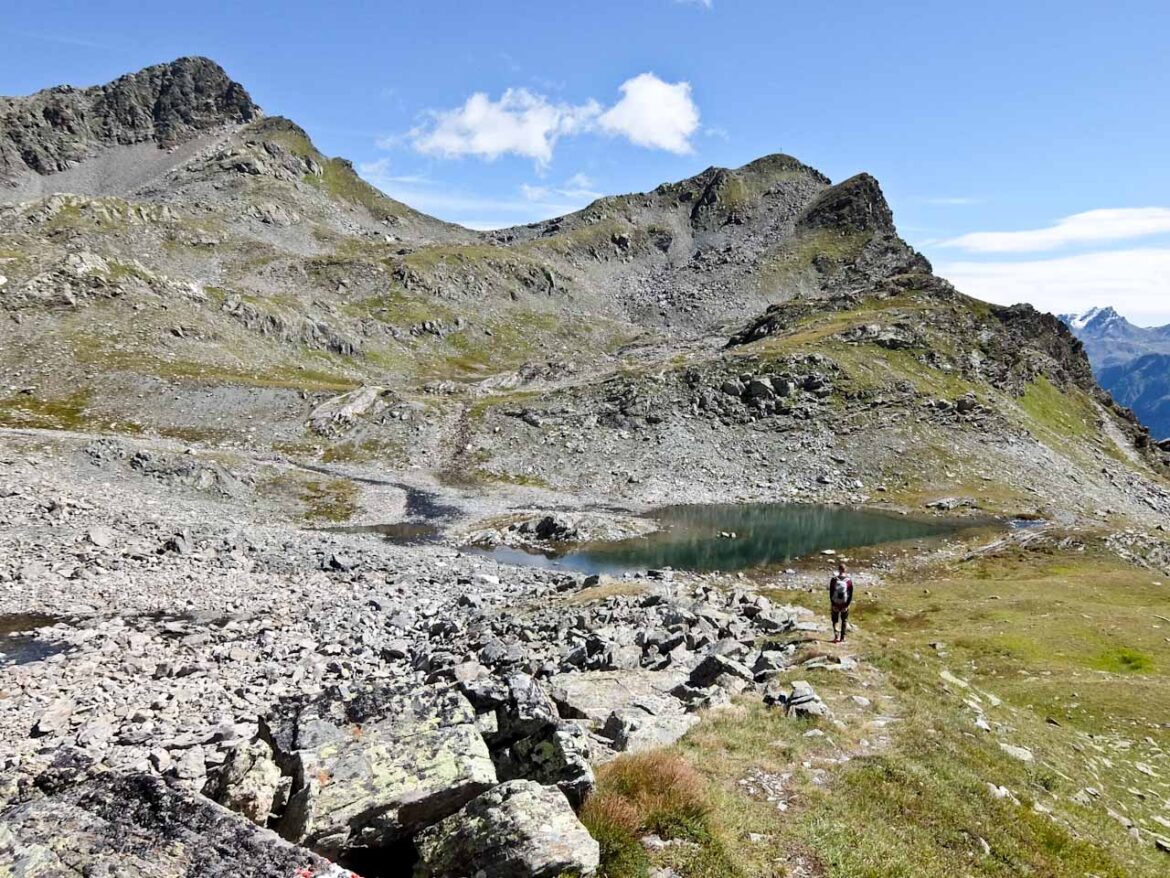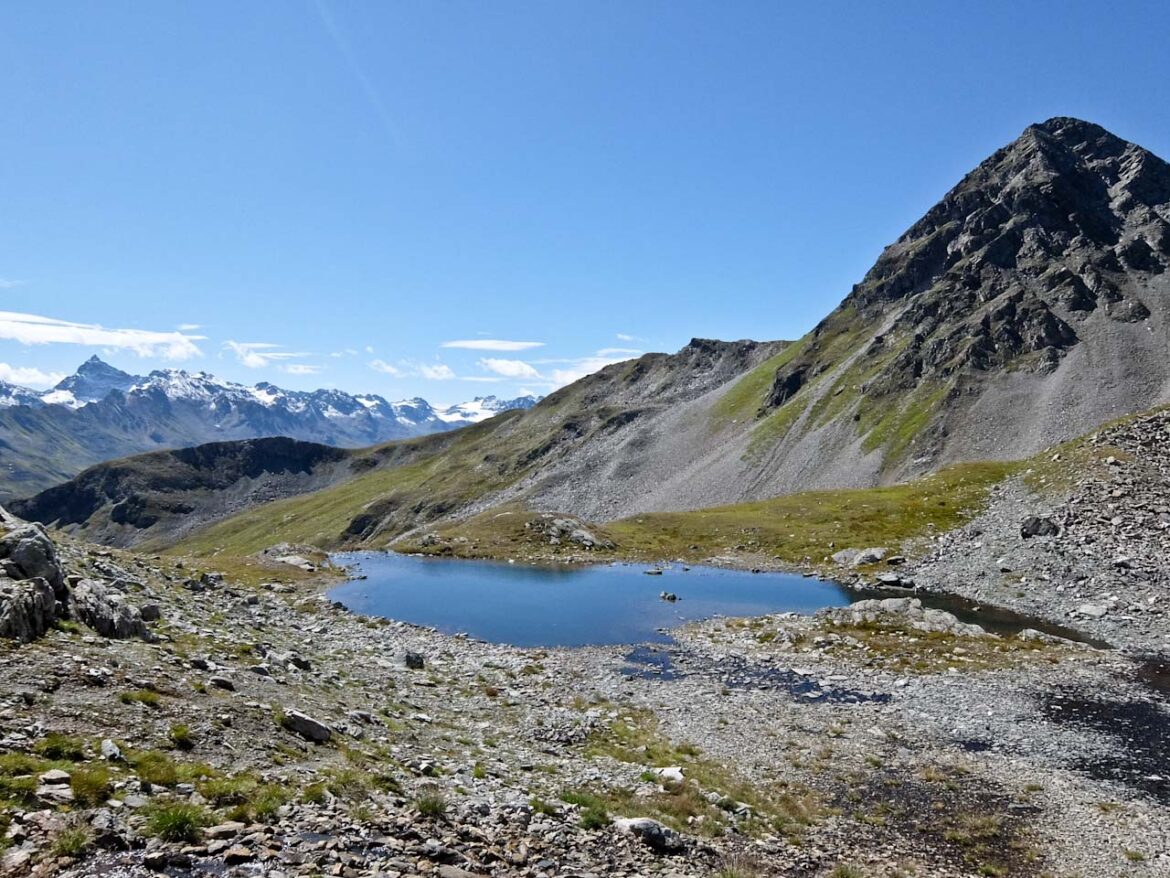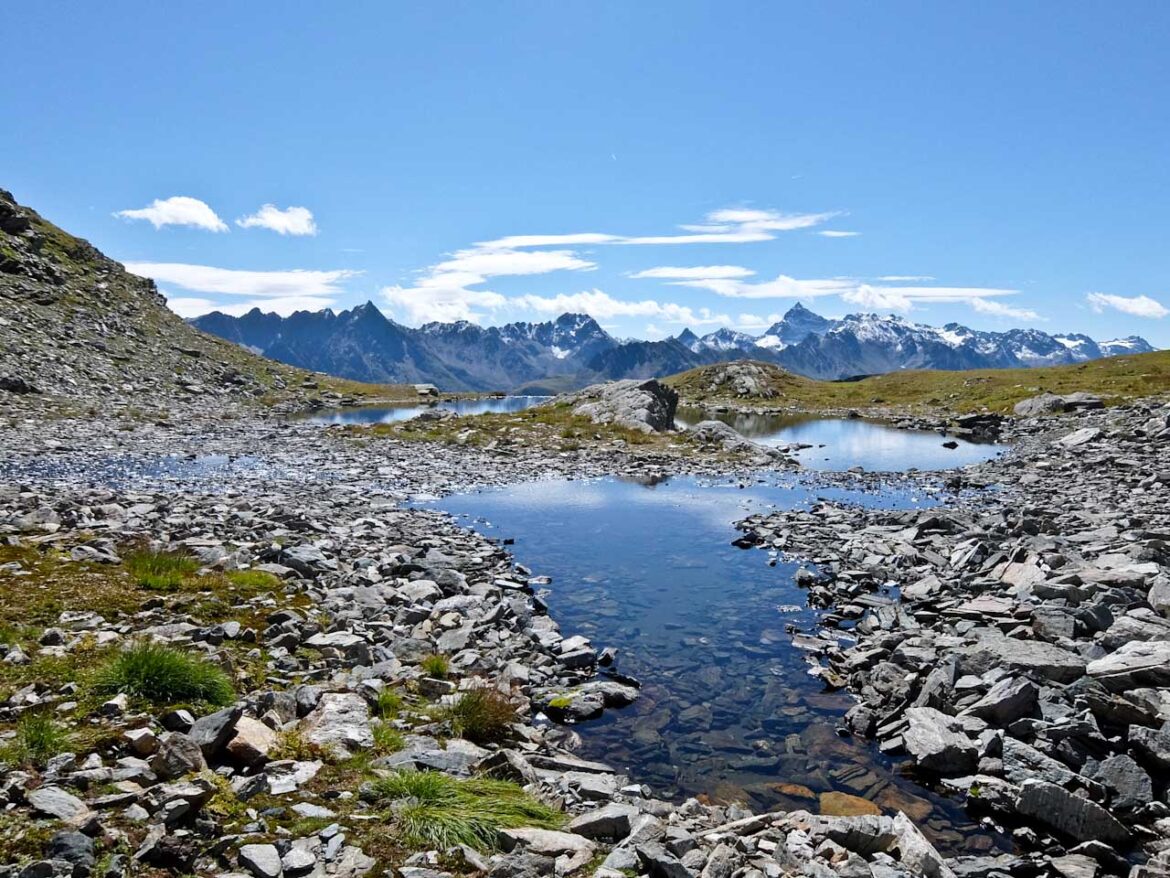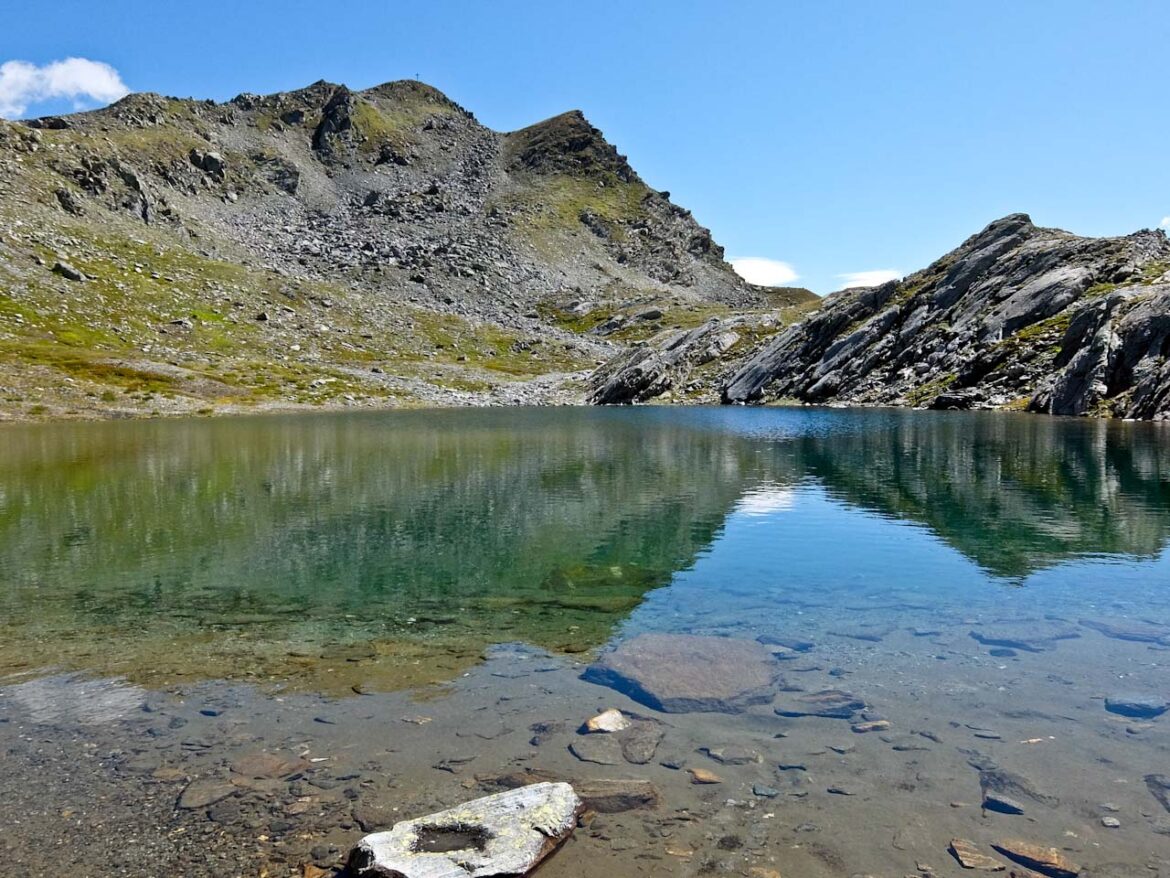 Hohe Köpfe is only another 100m or so upwards, and it's an easy climb to the summit. We make our way back down to the bikes and then enjoy a hearty sausage lunch at the Friedrichshafener Hütte. On our way down we pass some of the competitors for the E-Bike Championships. They're covered in mud and look as tired as I am. Back in Ischgl, I soak my weary limbs at the newly opened Silvretta Spa. 
Factfile
GO: Return flights from London Gatwick to Innsbruck cost from £77 with www.easyjet.com.   
A private taxi from Innsbruck to Ischgl costs €170/£144 with Alpentaxi.
INFO:  For more information about Ischgl call +43 50 990 100 or visit www.ischgl.com/en.
Bike Tours and Trails in Ischgl has information about routes.
The next E-Bike World Cup will take place in September 2024.
STAY:   A four-night stay at Hotel Alpina is priced from £328pp, based on two sharing with breakfast included. 
The Silvretta Spa is nearby.
DINE: Hotel Alpina changes its menu daily.
Silvretta Therme Grill is inside the Spa.
Wilderhütte has excellent fish.
Friedrichshafener Hütte serves hearty mountain food.
#EBiking #Ischgl #Austria